An Authentically Rugged 4×4: The Toyota Land Cruiser
If you ask us, the words "rugged" and "capability" are used too loosely these days when discussing automobiles, so much so, that their definitions have grown a bit watered down.
For true rugged capability in a vehicle, one must look to 4×4 automobiles. And here at Beechmont Toyota, we have the ultimate 4×4 to handle any situation–and it also happens to come with all the luxury and comfort features we have come to expect on a new car today.
We are talking about a vehicle which starts out with a full body-on-frame design, combined with the legendary 5.7 liter V8 powertrain found in the Tundra but mated to a new 8-speed automatic transmission, routed through an advanced 4WD system including several electronically controlled driving modes. We are referring to a full-size SUV with acres of sumptuous leather upholstery, state-of-the-art electronics, and advanced safety features to keep you and your family safe at all times. We are, of course, talking about the 2016 Toyota Land Cruiser.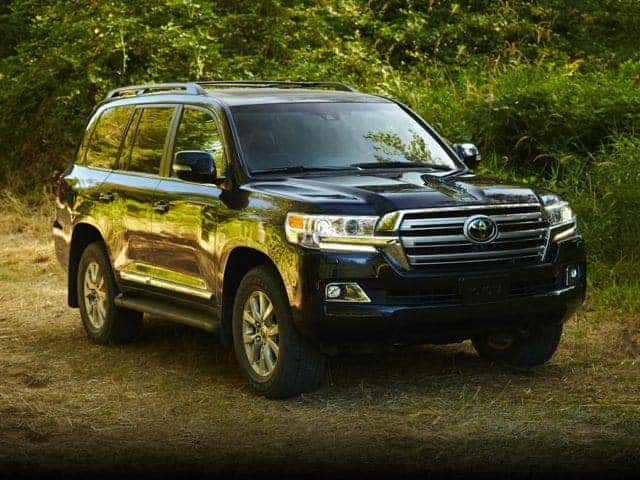 The Land Cruiser has been an unmistakable nameplate for over 50 years, with a proven background in reliability and off-road capability. Now, the latest iteration has mastered everything that has made its name famous, along with on-road comfort and real-world flexibility. The new Toyota Land Cruiser is truly in a class of one.
Stop by our Cincinnati, OH showroom today to take a look at this impressive offering, and to hear more as to why we think the 2016 Toyota Land Cruiser is the benchmark standard for all SUVs.